The Phase-In Process
2020 will be the fifth year of the phase-in process for manufacturers' annual PPT tax cut which has saved manufacturers more than $1.5 billion since 2016. The tax cut is phased in based on the age of the equipment, though approximately 80 percent of the property statewide was exempt on 1/1/16, the remaining 20 percent will be phased out through 2022.
Each year after 2016, equipment that is ten years old or older will drop off until all Eligible Manufacturing Personal Property becomes exempt as of 2023**
Equipment considered "Qualified Previously Existing Personal Property" and is 10 years old or older (purchased in 2009 or earlier) is exempt as of 1/1/20
Equipment considered "Qualified New Personal Property" and purchased after 12/31/12 remains exempt
The chart below indicates when your property will become exempt, based on when property was first placed in service.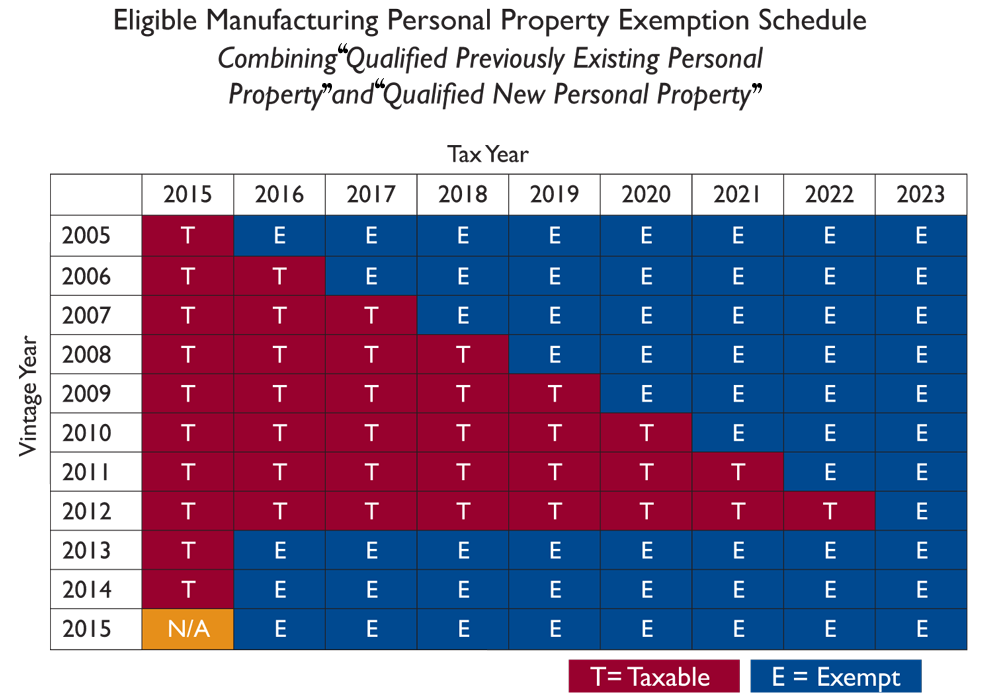 Source: Honigman Miller Schwartz and Cohn LLP